A fire in several of the company's data centers in Strasbourg led to downtime for many sites and services around the world.
On March 10, 2021, a fire broke out in one of SBG's Strasbourg campuses, owned by OVH and consisting of 4 data centers, almost just after midnight. The SBG2 building caught fire first. After that, the fire spread to the neighboring SBG1 data center. The firefighters arrived very quickly but could not neutralize the fire immediately. As a result, the SBG2 building burned down entirely, and SBG1 was partially damaged.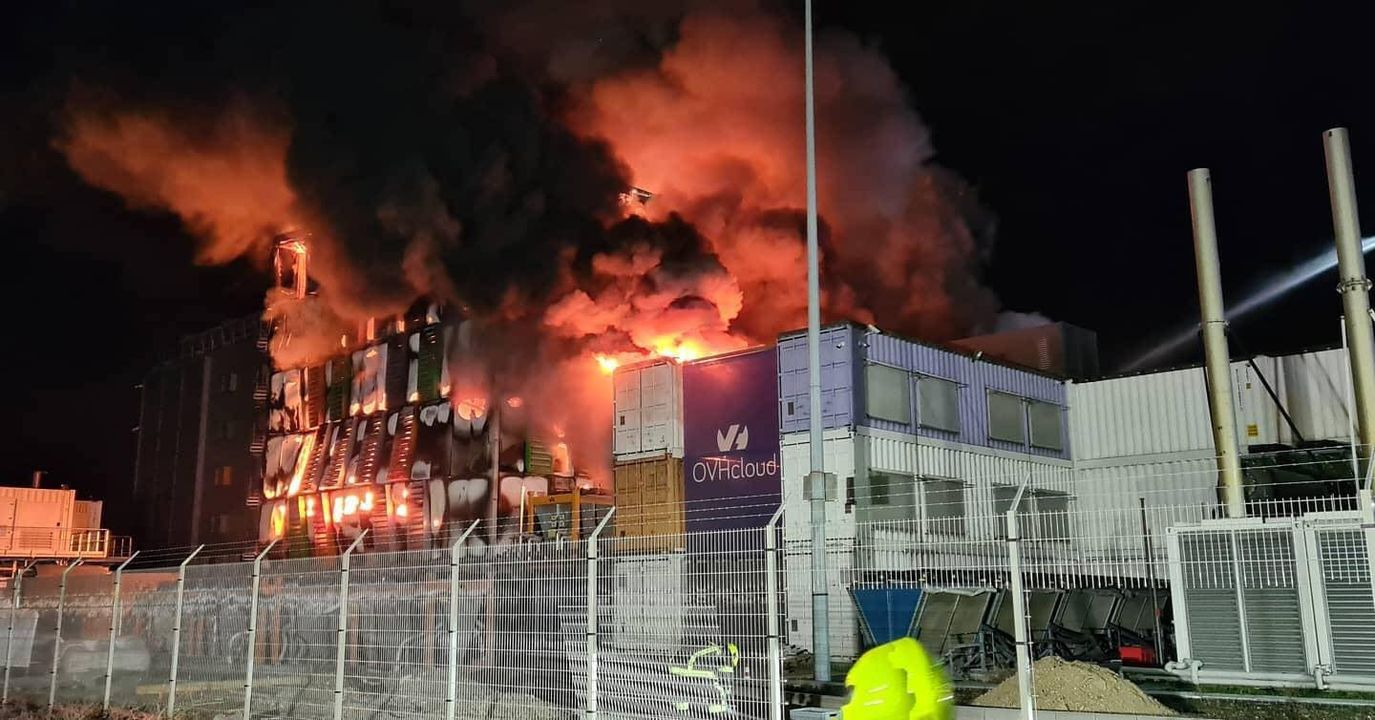 The fire was extinguished by 7 a.m. local time, but firefighters continued to water the buildings to reduce the temperature. Data centers SBG3 and SBG4 were isolated in time, but to prevent a fire there, they were switched off from power.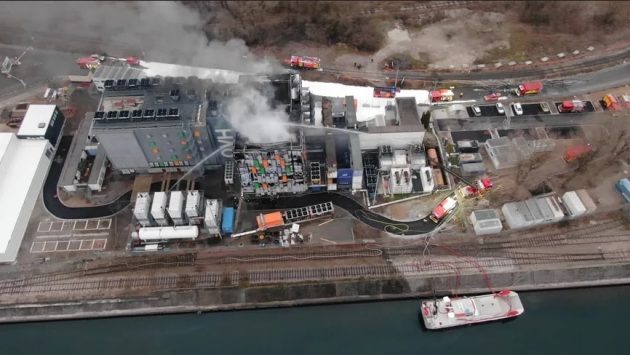 The employees who were in the data centers were not affected. The cause of the fire is being investigated.
For reference: OVHcloud is a large hosting provider with 27 data centers in Europe and the world. It provides hosting services, cloud services, dedicated server rental, domain registration, and many others.
By the way, the previous major incident of OVH also occurred in France. In 2017, all in the same campus of SBG data centers in Strasbourg, power appeared to be cut off, and communication with the data centers was lost. 40 minutes later, another campus — RBX in Roubaix — lost connectivity due to an unrelated software error in the network equipment.
On Monday, March 8, 2021, two days before the fire, the company announced its plans to prepare for an IPO (Initial Public Offering).
As a result of the shutdown of all four data centers on the Strasbourg campus on March 10, a large number of websites and services were unavailable around the world.
Affected clients include:
It will take, about 1-2 weeks, to restore the data centers' work that has become a victim of the fire, according to the estimates of the founder and owner of OVH Octave Klaba. He also recommended that affected customers run a disaster recovery plan.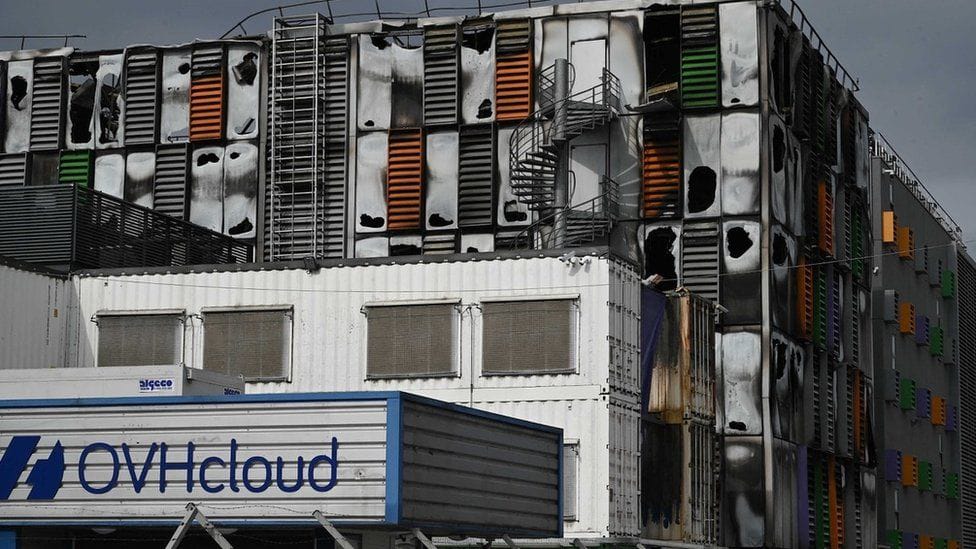 We sincerely sympathize with everyone who suffered damage in one way or another due to this fire. And remind you of the importance of creating backups.
First, you need to make backups! And do it regularly, without waiting for force majeure.
Second, the master and backup data are best kept in different locations. This is also evidenced by the famous "3-2-1" backup rule, invented by photographer Peter Krogh: you need 3 backups in 2 different formats, and 1 of them should be far from the rest.
One of the backup options for the "1" from the "3-2-1" rule could be the Cloud Storage — separated from the enterprise's main infrastructure. Besides, it is important to check the relevance and performance of your backups periodically.