Host-telecom Cloud Storage — accommodation and accelerated delivery of website or web application data. A reliable service for developers and large companies.
Budget Saving
Incoming traffic is completely free. Unlimited number of request types (PUT/GET/DEL/etc). You only pay for storing data and for downloading it from the object storage.
Easy Access
Access to the storage is possible through the OpenStack Swift API, S3 API, FTP, SFTP, HTTP, HTTPS.
High Reliability
The Service Level Agreement (SLA) guarantees access to data for 99.98% of the time.
Choice Options
You can choose a quick version of the storage and save on outgoing traffic, or archive — to save on data storage.
Readiness for Loads
A broad connection channel allows you to cope with any peak load of your web application during periods of marketing campaigns and seasonality.
Security
Storage in multiple copies on independent servers, protected from access to data for out-of-court requests.
Object storage capabilities
Quick Object Storage
Allows you to download files at speeds up to 900 MB/s.
Archive Object Storage
The download speed of about 60 MB/s is offset by the low cost of data storage.
Outbound traffic price
(per month)
Quick Object Storage
0.0092 €/GB
from 1 to 10 TB
0.0092 €/GB
from 1 to 10 TB
Archive Object Storage
Cost of data storage
(per month)
Quick Object Storage
Archive Object Storage
0.0132 €/GB
from 1 to 10 TB
0.0132 €/GB
from 1 to 10 TB
The price of all services is 18% VAT included. Calculated TB = 1000 GB.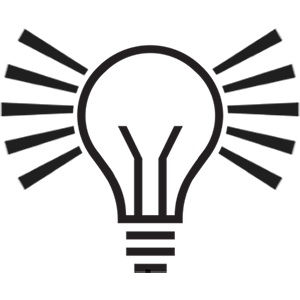 How to reduce the cost?
Optimize the size of the files — images, code. If possible, store the data in an archived form.
Keep track of the relevance of data in the repository. Delete older versions after updating the content.
Combine storages, for example: in the archive store backups, and through a quick give out the current content.
Reliable fail-safe storage on independent servers in the data center, built in accordance with the requirements of the world standard TIA-942 for Tier III level.
Access to data is protected by EU laws against any extra-judicial requests.
Professional technical support is available around the clock in English, Czech and Russian.
Secure connection over encrypted data channels.
The ability to configure the HTTP headers at the container level and file for caching.
Ability to set restrictions on the total amount of information and time of file storage.
The ability to distribute content through public containers.
The possibility of linking domains of the 2nd level for static sites and level 3 for individual resources to public containers.
Ability to create a static site with the ability to configure the index page and the error 404.
Storage of data in private containers is protected by login and password access.
The ability to configure the retention time of files to automatically remove irrelevant content.
The ability to create public links for downloading files without the need to register in the service.