Secure your website with SSL Certificate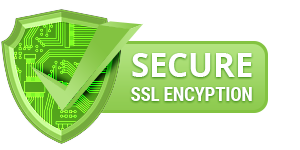 Order Now
SSL certificate benefits
Purchasing SSL Certificates is good for websites because of customer trust.
We're good for you because of our professional customer care.

Strong SSL encryption
Buy SSL certificate and you can rely on strong secured encryption to protect your customers. All communication between you and your site visitors will be fully safeguarded by SHA-256 and 2048 bit RSA keys, as well as Elliptic Curve Cryptography (ECC).

SEO boost to get more visitors
Google displays sites not protected by SSL Certificates as 'Not Secure'. They also rank websites with SSL higher in search results over those that don't have them. With this in mind, 'cheap SSL' means so much more, because the cost of losing customers is high.

Visitor trust increasing
SSL Certificate make visitors feel they are in safe hands. Site Seal, placed on your website, from the world's largest Certificate Authorities and the browser padlock, shows your audience their data is protected. SSL Certificate gives you customer trust.

Flexible cover
We have you covered — no matter what server(s) you use, which version of website you use — "www" or "non-www". You're getting a suitable SSL Certificate in a convenient way.
Compare validation types
The main difference between certificates is validation — the checks that prove how legit your company and website is, for customer trust.
DV


Domain Validation


SSL Certificate

OV


Organization Validation


SSL Certificate

EV


Extended Validation


SSL Certificate

For any website
For business
For businesses and e-commerce websites
-
Company contact details are verified via automatic phone call
Company existence is checked with government authority
-
Displays your business name in browser settings
Displays your business name in some browsers and all browser settings
Protects all subdomains
(possible Wildcard SSL)
Protects all subdomains
(possible Wildcard SSL)
-
Possible amount of protected domains
Single Domain SSL


Wildcard SSL


(most popular)

Multi-Domain SSL



Single domain SSL certificates provide security for a single unique domain name or one subdomain. For example:

domain.com OR domain.us OR domain.org OR subdomain1.domain.com OR subdomain2.domain.com

Wildcard SSL certificates allow site owners to provide security for multiple subdomains on a single unique domain. A wildcard SSL certificate issued to *.domain.com can be used to secure hostnames such as:

domain.com AND www.domain.com AND login.domain.com AND mail.domain.com

Site managers with multiple domains can use a multi-domain SSL certificate to secure several websites by including many domains on one certificate. It's ideal for organizations with multiple unique domains hosted on a single server. For example:

blog.mysite.com, secure.mysite.co.uk, payment.mysite.net, blog.mysite.org
Why Host-telecom.com
Working with us, you will not have to be distracted by the usual hype, delve into abstruse terminology or face unnecessary difficulties.
We are all about simple interaction, clear benefits and concrete facts.

Great prices, no distractions
We cut through the marketing BS on our website so you can find the best fit for your needs and always trying to give you some of the best SSL price tags.

Easy start
Just order an SSL certificate and our technical support and system administrators will help with the rest.

Professional support
Our technical support consists of professional technicians and engineers who are happy to assist you 24x7.
How SSL works
An SSL certificate is a form of third-party verification for a website's security. Certificate verifies the strength of the Secure Socket Layer encryption used when a user connects to the website and connects that encryption to the owner of the website. SSL certification and validation nowadays are a necessary piece of web security for any website that collects information from its users.
SSL certificates accompanied with visual elements such as Site Seals, the HTTPS:// protocol appearing in the URL. That way your common users will recognize that your site is safe, and that leads to greater trust in your brand online.
FAQ
Here are a few of the most common questions our customers ask about SSL.
What is an SSL Certificate all about?
Secure Socket Layer (SSL) encrypts the communication between you and your website visitors so no-one else can intercept the information data. It also verifies your website's identity to make sure it's legitimate.
Who needs SSL?
Because Google marks websites that aren't encrypted by SSLs as "Not secure", and ranks them lower than sites that are protected, every website owner needs SSL. Certificates increase SEO, protect your customers, and let them know they can trust your website.
How do I install my SSL Certificate?
When your SSL Certificate is issued, we'll send you a Welcome email with easy instructions. You can also just ask our support team to install it in case if this Certifiacate will be used on our servers.
How will users know my website is protected?
When users type your site's domain name into their browser, the encryption confirmation will be a visible padlock near address bar and 'https://' in URL. You'll also get a Site Seal to put on your website. If you want even more customer trust, OV and EV SSL Certificates verify your company is legit, not just your domain name and this information also will be accessable in browser.
What is TLS?
Transport Layer Security (TLS) is just an updated version of SSL. Certificates, which use TLS still called SSL Certificates because that's the term everyone knows. TLS is a little more secure, so businesses like banks or same level usually insist on it, but for most websites it doesn't make much of a difference. Our Certificates are compatible with both SSL and TLS protocols.
What comes with an SSL certificate?
Every SSL certificate issued by Host-telecom.com comes with these useful features.
SSL Site Seal
The Site Seal offers visual proof of the security provided by your website's SSL Certificate. Seals can vary in appearance depending on the type of SSL Certificate issued, but they all mean the same thing: your user's data is protected.
Top-Tier Support
Host-telecom.com is known for providing professional technical support service thanks to our expert support team. You can be sure that they're available 24/7 to answer your questions and offer help with your SSL Certificate.
Browser Ubiquity
Host-telecom.com's technical experts have scrupulously picked our SSL Certificate selection to ensure the broadest popular browser compatibility. Our SSL Certificates are supported by all the popular browsers, which means that whichever one you use will recognize Host-telecom.com's SSL verification, keeping your users browsing experience hassle-free.
Encryption Level
The level of security provided by an SSL Certificate is determined by the number of bits used to generate the encryption key. That key is then used to encrypt the data. 256- and 128-bit keys are industry standard for data protection and most of our SSL certificates use either 256-bit or 128-bit encryption, depending on the capabilities of web browser and server.
Let's get started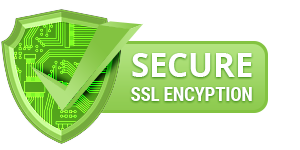 Order Now