Rent a rack in Europe — solution for medium and large projects. Accommodation in European data centers of the Tier III level is excellent for an infrastructure that requires large computing power and projects, whose target audience is in the EU countries.
Rent a rack in Europe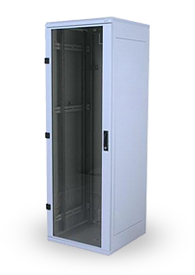 Rack rental 42U
KVM access without restrictions.
Personal account, statistics of electricity consumption.
MRTG statistics of the Internet channel bandwidth.
24-hour support and assistance in replacing emergency parts.
24-hour access to the data center for authorized persons.
Guaranteed availability of Internet channels and power supplies 99.9%.
32 IP addresses.
Key.
Access to the surveillance camera for your rack.
Your Benefits
Power Supply
The power supply is provided by four independent mutually redundant power supplies.
Security
External and internal surveillance cameras, fenced territory, electronic access system.
24/7 Support
The support service is always ready to help you, 24 hours a day and 7 days a week in English, Czech and Russian.
Equipment
Our data centers use Cisco network equipment.
Electricity is paid separately, according to the meter and only for actually consumed resources. Your costs change proportionally to the rate of your growth, which allows you to avoid unnecessary costs and save considerably.
Each rack is equipped with four horizontal panels of 9 power outlets, a total of 36 outlets.
It is possible to place telecommunication equipment of any configuration and form factors.
Accommodation
Installation of equipment in the rack is possible both by your own efforts and with the help of our technical support engineers.
Employees of our data centers can also meet the delivery couriers with the equipment and, on your behalf, install it in the rack, also accompany the work by the photo or video report.
In server rooms, all the rules for temperature and humidity, as well as dust filtration are observed.
Data centers are open for visits by authorized individuals around the clock.