Benefits

Regular income
through rewards and discounts

A fine opportunity to earn
by providing extra services to your clients without investing into infrastructure and its maintenance

White Label
an opportunity to earn more

Customized/individual
configurations and prices for each partner

Partner payments
lifelong monthly
It's convenient
An opportunity to get a whole scope of hosting services in Europe from one provider
Personal manager for urgent consultations on all aspects of partner interaction (private contact via the manager's phone, skype, email)
Consultations and customized technical solutions for every order from the partners and their clients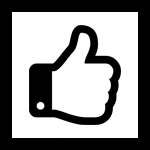 We are safe and reliable
Professional technical support 24/7/365 for all the projects we host
Hosting infrastructure in Tier-III data centres in Europe with 99,98% availability
The company's own data centres in the Czech Republic, with our own technical support
Data security, physical and legal safety of the clients' information resources when hosting in Europe
Migration of information resources to Europe and legal assistance
The company's own security service that helps to keep your data safe and does not provide information upon request from another country
The terms and conditions of the partner program
The terms and conditions of the partner program
As a partner, you receive up to 15% of the client's payments for all services on a monthly basis within 12 months. Partner reward is accrued only after receiving payment from the client on the invoice. In case of a change in the monthly amounts of bills for the client, the amount of the partner's reward varies proportionally and is considered from payment for each month within 12 months.
The reward is credited to the internal bonus account, which can be used to pay for our services or withdraw funds. Withdrawal of funds from the bonus account becomes possible if the partner has 4 or more attracted customers.
Minimum withdrawal amount: 100 euros.
Calculate how much you can earn per year:
Interest
While the attracted clients are using the services, the partner is receiving agent's commission
The remuneration is transferred to the client's billing account and can be spent for the payment of hosting services or siphoned off to the partner's account in any payment system
With the new orders from a client or with a growing configuration, the commission is raised
Schemes of interaction
Agent
a partner brings clients to the provider and receives the interest
White Label
A partner provides services on their own behalf. The partner registers clients in billing and and pays for its services with the fixed discounts. The partner on their own decides upon the price of the services for the clients and provides support
How to become a partner
Fill in the registration form (see below) or send your application to partner@host-telecom.com, providing the following details:
We will definitely contact you to discuss all details of forging a partner agreement. Regard the opportunity to forge the agreement on special terms and conditions. A partner can be both a company (web studio, software developer, 1C provider, integrator, cloud services provider, hosting services reseller, etc) and an individual (the terms to be discussed).