Software Licenses
Buy your license today!
Control Panels

Start selling your hosting services today!

Easily access your control worldwide

Fully managed DNS, Email, and much more

Easily integrate with any of the major billing systems
Below you will find a selection of licenses that are currently available for anyone who is looking or already owns a VPS, dedicated server or cloud resources from Host-telecom.com.
Installation is FREE!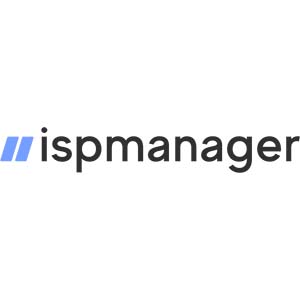 ispmanager is a control and administration panel for Linux servers. It has a self-explanatory user interface and wide functionality — it will be appreciated by both beginning webmasters and administrators, and experienced specialists.
General Overview
Powerful API;
Multi-language support;
Low hardware requirements;
Powerful web interface;
Reseller controls;
And much more...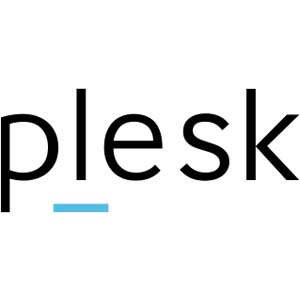 Plesk is the only control panel you need to build, secure and run your websites and apps — and quickly scale to the Cloud! Choose simplicity — Get your Plesk now. This is one of the most feature rich control panels currently on the market.
General Overview
Easy account management;
Full reseller control;
Low resource usage;
One-click account upgrades;
One-click auto installer;
other hosting automation features...
Additional Licenses
Please find below a selection of licenses that allow you to accomplish multiple tasks within your hosting environment.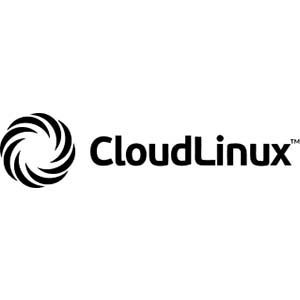 CloudLinux is on a mission to make Linux secure, stable, and profitable. CloudLinux provides fixes for commonly seen problems in the web hosting industry.
General Overview
Increased server density
Decreased support costs
Reduce customer churn
Improve performance
And much more...
Advanced Overview
Multiple control panel support
Excellent customer support
Adjust resource limits on fly
Improve server stability
And so much more...
ispmanager tariffs comparing
ispmanager version
Lite

6 €/month

Pro

12 €/month

Host

18 €/month

Business

24 €/month

Domains
10
50

∞

∞

Users

∞

∞

∞

∞

Included support

+

+

+

+

Available modules

Let's Encrypt

+

+

+

+

ImunifyAV

+

+

+

−

Softaculous

+

+

+

+

Cloudflare

+

+

+

+

DDoSGuard

+

+

+

−

KernelCare

+

+

+

−

Site.pro

+

+

+

+

Cloudlinux

+

+

+

+

User management

+

+

+

+

User level management

+

+

+

+

Reseller management

−

−

−

+

FTP-account management

+

+

+

+

Email

+

+

+

+

DNS - management of domain names and resouce records

+

+

+

+

External name server

+

+

+

+

WWW-domain management

+

+

+

+

WWW-redirection

−

−

−

+

WWW-logs

+

+

+

+

Access to functions

+

+

+

+

Technical domains

−

−

−

+

Policy settings

−

−

−

+

Conflicts

−

−

−

+

IP-adresses management

−

−

−

+

IPmanager integration

−

−

−

+

File manager

+

+

+

+

Scheduler (cron)

+

+

+

+

Firewall

+

+

+

+

Databases

+

+

+

+

Restricted domains management

+

+

+

+

Alternative MySQL versions

+

+

+

+

SSL-sertificates

+

+

+

+

PHP, alternative PHP versions

+

+

+

+

Python extentions

+

+

+

−

Perl extentions

+

+

+

−

Spam protection

+

+

+

+

User import

+

+

+

+

Shell-client

+

+

+

+

Backups

+

+

+

+

Web-drive

+

+

+

+

Statistics

+

+

+

+

Management of services

+

+

+

+

Software management (features)

+

+

+

−

User templates

+

+

+

+

Cluster setttings

−

−

−

+

Management of Fail2ban system

+

+

+

−

NAT - Network Address Translation

+

+

+

−

HTTP2 support for websites

+

+

+

+

DNSSEC support

+

+

+

+

NGINX-proxy support

−

−

−

+

Web-scripts

+

+

+

+

HostCMS Support

+

+

+

−

PageSpeed module for Apache

+

+

+

−

PageSpeed module for NginX

+

+

+

−

Docker support

−

−

−

+

Ispmanager business. PHP settings for each www-domain

−

−

−

+

Lite

6 €/month

Order now
Pro

12 €/month

Order now
Host

18 €/month

Order now
Business

24 €/month

Order now
Plesk tariffs comparing
Plesk version
Web Admin Edition
Web Pro Edition
Web Host Edition
Domains
10
30

∞

Service Provider Management
Reseller management

−

−

+

Subscription management

−

+

+

Account management

−

+

+

Cgroups Manager (resources management) *

−

+

+

User Interface Description

Power user view (server + site admin)

+

+

+

Custom view management

−

+

+

User Features

WP Toolkit

SE Only
(Limited features edition)

+

+

Developer pack

±

±

±

PostgreSQL and MSSQL management modules

±

+

+

Plesk Premium Email by Kolab

±

±

±

Plesk mobile manager

+

+

+

Security Features

Security Core with ModSecurity Rules by Atomicorp

+

+

+

Let's Encrypt

+

+

+

Plesk Email Security *

±

±

±

Email antivirus

±

±

±

Web Admin Edition
Web Pro Edition
Web Host Edition
(Dedicated)

13 €/month

Order now
(Dedicated)

18 €/month

Order now
(Dedicated)

54 €/month

Order now
(VPS)

13 €/month

Order now
(VPS)

18 €/month

Order now
(VPS)

32 €/month

Order now
* subject to OS being supported, check supported OS in the documentation
+ Included − Not included ± Optional add-on
CloudLinux OS tariffs comparing
CloudLinux OS version
Solo Edition

7 €/month

Admin Edition

17 €/month

Shared Edition

15 €/month

Shared Pro Edition

18 €/month

Maximum amount of hosting accounts
1
5

∞

∞

Resources limits (LVE)

−

+

+

+

Cage FS

+

+

+

+

MySQL Governor

−

−

+

+

PHP Selector

+

+

+

+

Ruby Selector

−

+

+

+

Python Selector

−

+

+

+

NodeJS Selector

−

+

+

+

HardenedPHP

+

+

+

+

Apache mod_lsapi PRO

+

+

+

+

SecureLinks (symlink protection)

−

+

+

+

Website monitoring tool

+

+

+

+

Website monitoring alerts

+

−

−

−

Slow Site analyzer

+

+

+

+

PHP X-Ray

+

+

−

+

Centralized Monitoring

−

−

−

+

AccelerateWP

+

+

−

+

Support 24/7

+

+

+

+

Solo Edition

7 €/month

Order now
Admin Edition

17 €/month

Order now
Shared Edition

15 €/month

Order now
Shared Pro Edition

18 €/month

Order now