You can face the following issues if IPMI web-interface of your servers freezes:
Virtual Media ISO files mounting works incorrectly
IPMI web-interface does not work or works incorrectly
Java applet does not start or starts incorrectly
Java-applet doest not connect to console or connects incorrectly
You can reset IPMI using your account's dashboard or IPMIView app
How to reset IPMI using your account dashboard
Use the following steps to reset IPMI from your account's dashboard:
log in to your account
Go to Servers and equipment menu (on the left)
Push reset button in actions column
Create IPMI cold reset task and run it

Attention! You will reset IPMI controller only, not your server.
How to reset IPMI using IPMIView app.
You can download IPMIView using official website or FTP-server.
UI may slightly differ in different versions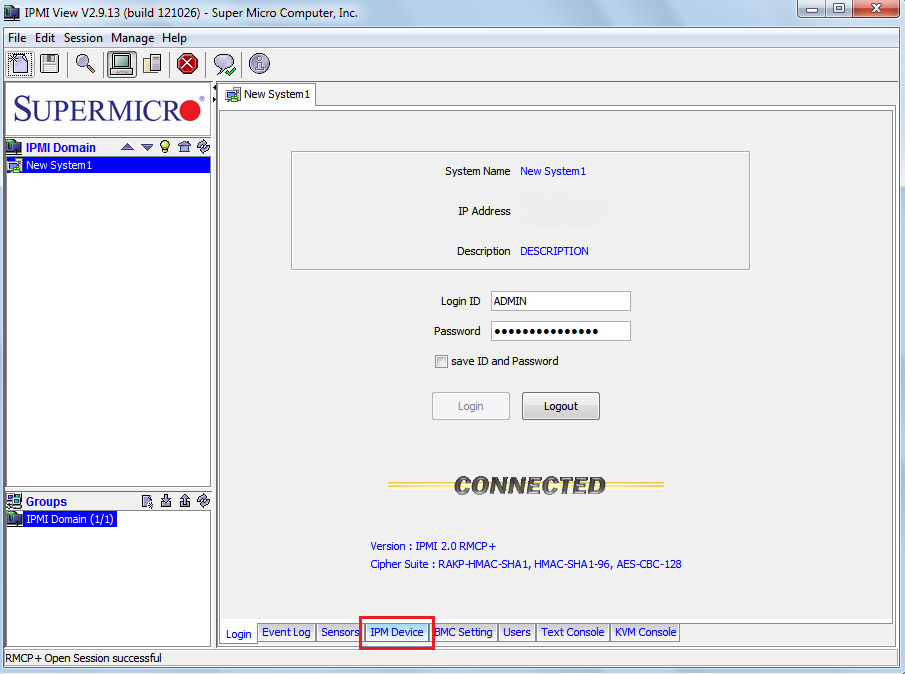 Run IPMIView app and then choose IPMI device tab at the bottom.
On the screen you'll see Cold Reset button. If you push it, the IPMI controller will be reset (your server will be not).