When working with the IPMI View program, while connecting to the server console, you may encounter the CONNECTION FAILED error. To restore the server's connection, follow these steps:
Exit the IPMI View.
Log in to the web interface of the IPMI controller using the same details (please note that the IPMI web address and your authorization data are available in your Personal account and in the email that we sent to you when granting access to the server).
Go to the MAINTENANCE tab.
In the left-hand side menu, select IKVM RESET and click RESET in the window that opens.
Exit the web interface.
Start the IPMI View and try to connect to the server again.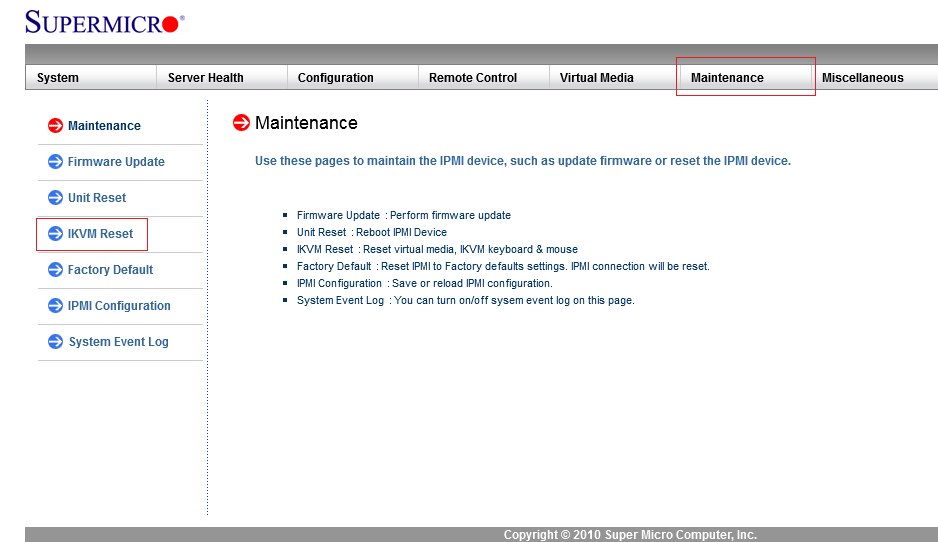 Attention! These actions will not restart the server itself, only the IPMI controller.
The current version of the IPMI View is available here.