You can always add authorized users to Your account. Those users would be able to manage services and payments as well as send support requests via tickets and webchat.
To add a new user just click on the Add user button at the top right of the users' list.

You'll need to fill out the following mandatory fields: login and password, email or phone number, name, and last name. As an option, you can add more information.
Please note, that when the new user addition form is opened, some fields may be already filled out. It depends on your browser's autofill settings, for example, login and password may be filled out with your ones. It makes sense to verify and update it as needed before submitting the form.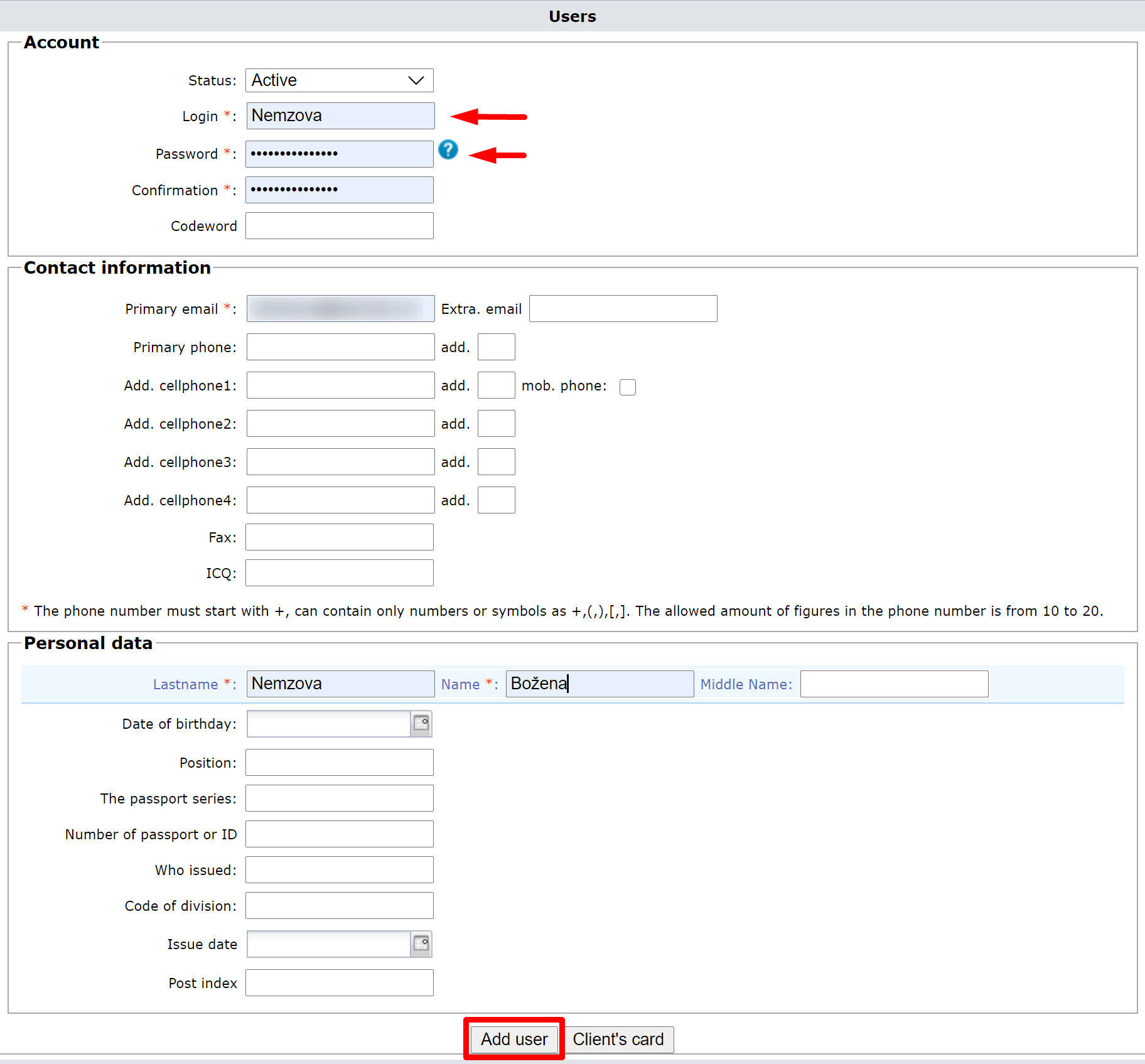 Click on the Add user button at the bottom, and the new user should appear in the authorized users' list.

To delete a user, please click on Remove button in the corresponding row in the users' list.