Selling second hand servers, renovated servers and component parts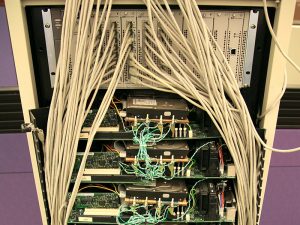 Host-Telecom.com s.r.o. offers server hardware for sale at low cost. We are constantly modernising and updating the equipment park in our data centres, and thus we can offer you to buy used servers and components, refurbished by our specialists.
Highly careful utilising of equipment in our data centres makes it possible to offer you high quality functioning server equipment and component parts, while you will find our prices a pleasant surprise.
Refurbishing the equipment is the work of the specialists of our IT laboratory, we use the results of their work ourselves and offer you to use a unique opportunity to buy industry-level second hand equipment for a price of a home computer.
If you are interested in the offer, please contact our support service by email: support@host-telecom.com